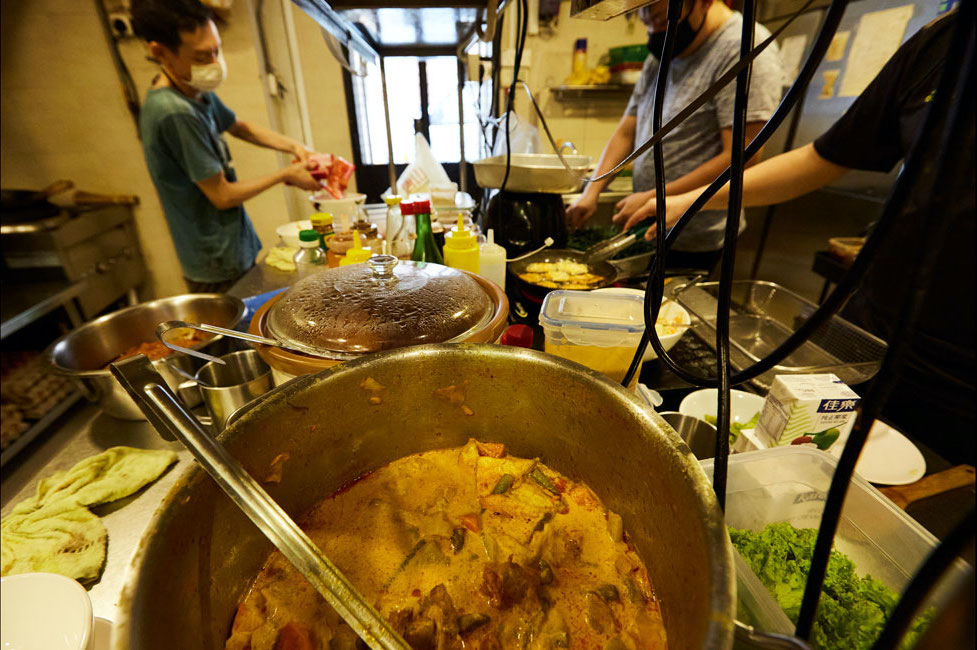 Laying the Table Bare (2021)
Laying the Table Bare is the latest iteration To Gathering, an ongoing series of experimentations and research-workshops being conducted by Brack, exploring acts of gathering and radical hospitality amidst conflict and disruption. It was performed as part of the Singapore Festival of the Arts 2021.

Composed around the origin and operations of Warung Ijo, an Indonesian vegetarian eatery in Singapore, the work unfolds in two parts: a physical installation at the eatery, and a digital lunch gathering with provided food. How do foods get to our tables – what networks and labours enable their arrival? When lockdowns restrict access to overseas produce, how are substitutes chosen and procured? In running a vegetarian eatery, what happens when principles meet pragmatism?

How is the impossibility of gathering in these exceptional times made manifest through the attempt of executing a simple act, the sharing of a meal? What lies within the host's realm of control – and what lies beyond?

Join us for a meal. Piled onto the plate in front of you are layered stories, layered labour, layered opportunities and constraints. Take a bite, what do you taste? Bite into the obscurity, chew on it. Laying the Table Bare is an opportunity for honest storytelling, a chance to lay the table bare.

See our Live Archive Research Site

here

.

Collaborators:

Alecia Neo

,

Jevon Chandra
︎ Back to index of creative

works
Next creative work ︎